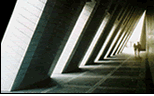 •&nbsp
•&nbsp
•&nbsp
•&nbsp
•&nbsp
•&nbsp
•&nbsp
•&nbsp
•
•&nbsp &nbsp

These features are free of charge to institutional investors:

View real-time commercial paper rates
Transact with many of the largest issuers of commercial paper
Find the highest rate by maturity date and credit rating
Filter your view to streamline investment decisions
"Circle" an amount and allocate to multiple accounts later in the day
Negotiate rates
Execute forward settling trades
Run trade activity and analytical reports
Print trade confirmations
E-mail trade information or create a file extract to send to your back office
Make E-Link finance the destination site for all your commercial
paper investing!
Register Now
| | | |
| --- | --- | --- |
| | | |
| | November 13, 2000 Aegis Bankware Enhances elinkmarkets.com with Direct Link to Nigerian Finance Companies. [more] | |
HTML Trading Plus This new application provides investors with near real-time rates and lets you sort for best rates on any maturity date with a single click. With a newly designed interface, HTML users of Internet Explorer 5.0 and above will have access to the same features as the Java application.

Investor Inquiry Puts you in the driver's seat. Specify your own amount, rate, and term, then submit an inquiry simultaneously to a selected group of issuers. The first issuer to accept your terms gets the trade.

Counter Offer Investors immediately view a display of issuer counter terms and can accept with one click!
Why elinkfinance.com? | Security/Privacy | FAQ | About E-Link Markets
In the News | Press Releases | Contact Us
Investors: New investors can register here. If you are already a registered investor, type your User ID and password in the Investor Login section.

Issuers: For corporations interested in issuing commercial paper using elinkmarkets.com, please contact us at:
info@elinkmarkets.com or +(234) 818-519-2383.